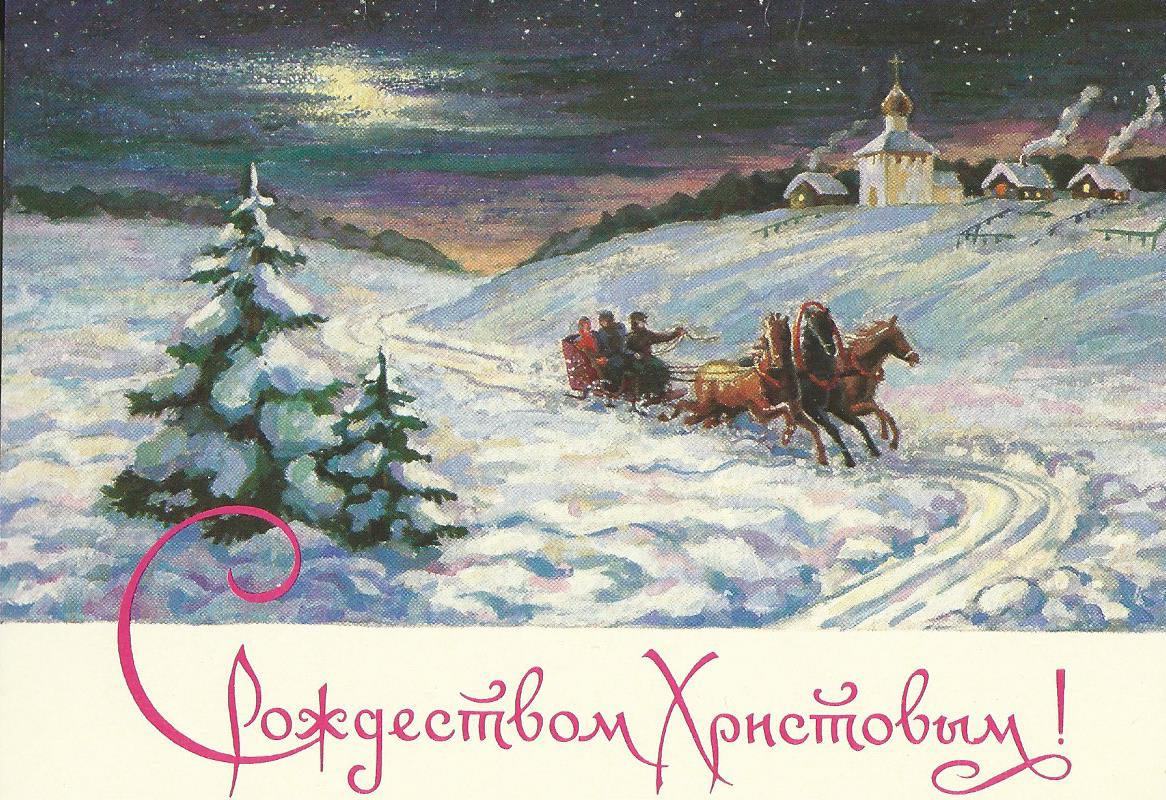 Traditional Russian card from 1993
I am publishing these articles in The Borzoi Encyclopedia to encourage better understanding of the function of the Borzoi and its development as a breed. They are for all to enjoy reading but no part of my contributions to The Borzoi Encyclopedia may be copied, downloaded, printed or used in any way without my prior express written consent.
Over the years I have received many Borzoi related cards from around the world, often lovingly made by Borzoi owners. Here is a sample of them: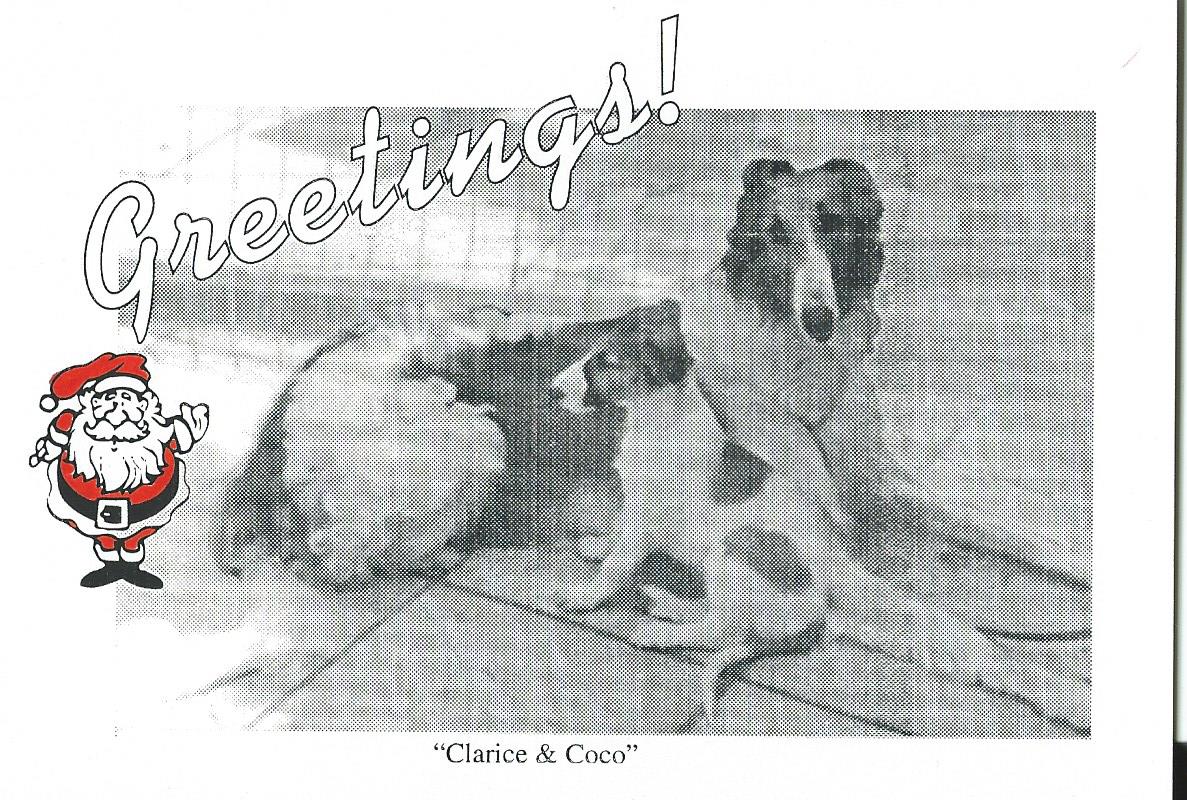 One of the series of cards designed by Carol Broxup of the Longuin Borzois for the Colhugh Kennels of Reg Bassett in the UK.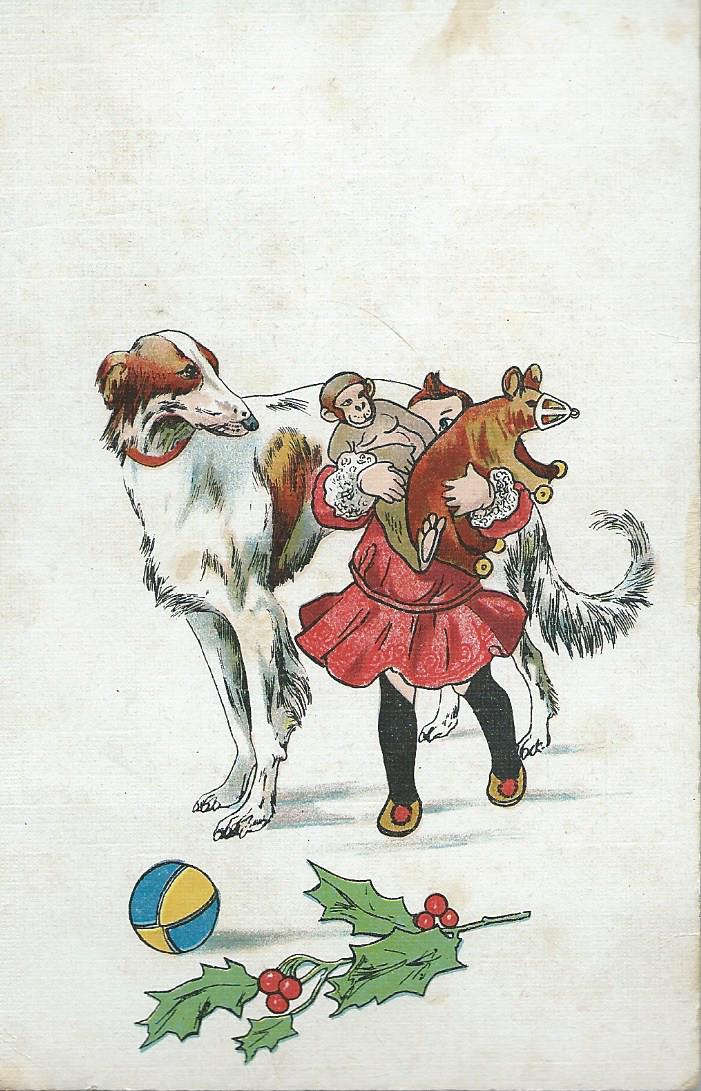 This card was made in Italy but sent from France during the 1914-1918 Great War. The message on the reverse is:-
"To Jean with fondest love from Daddy and many thanks for the beautiful card and cigarettes Moving messages. Rouen 19.8.16"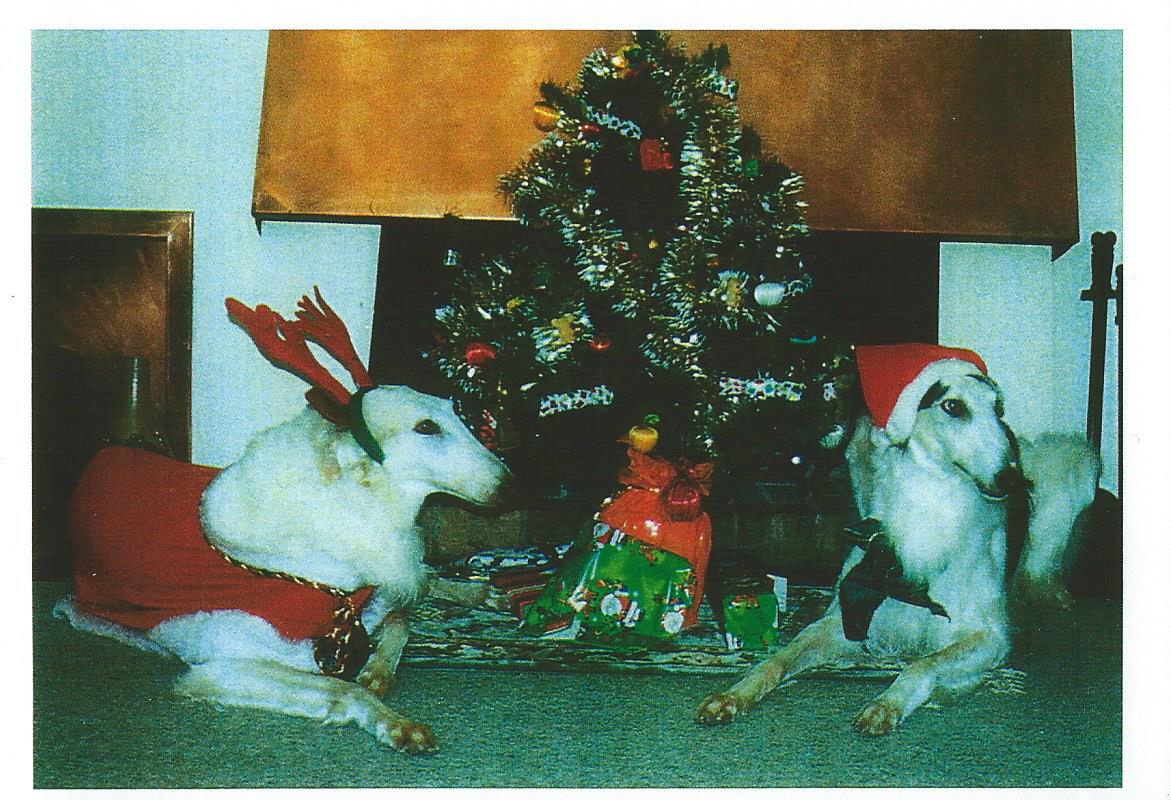 From Kay Sneath of the Marakhoff Kennels, Australia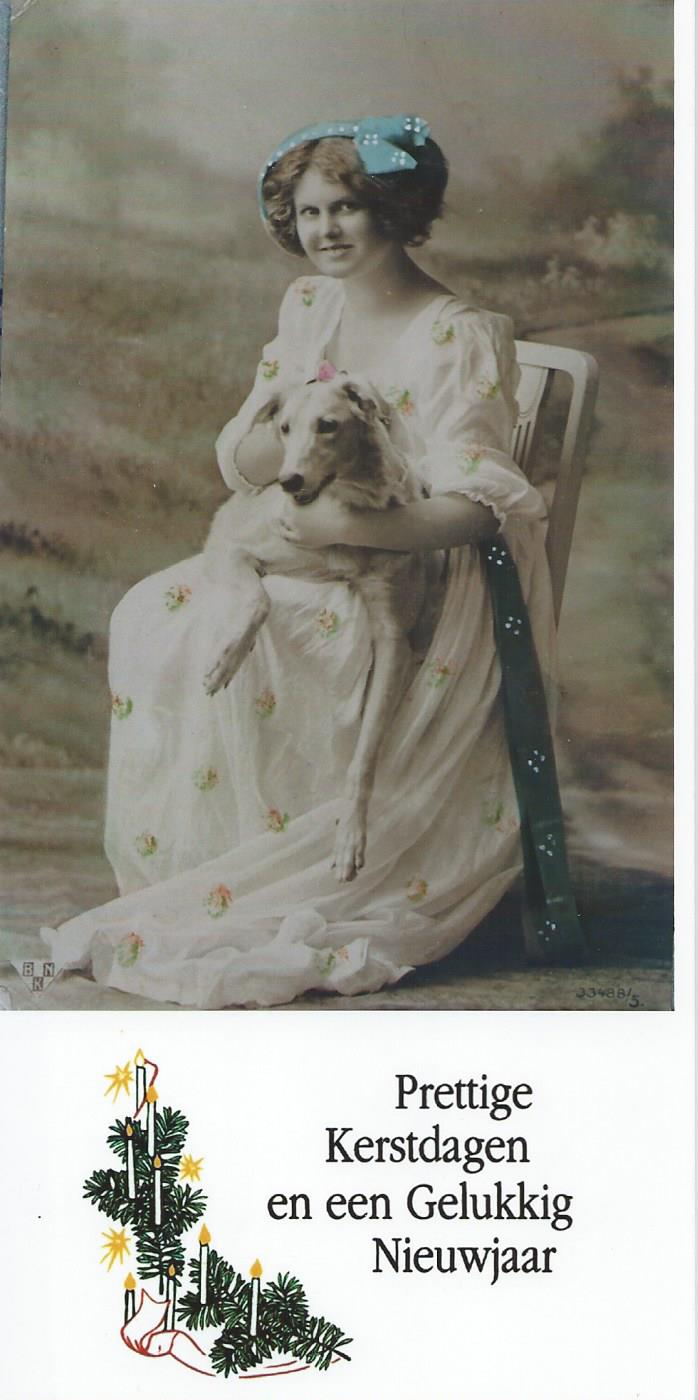 Reprint of an old postcard from Andre and Ria Droog "of Soegoi" Barsois, Holland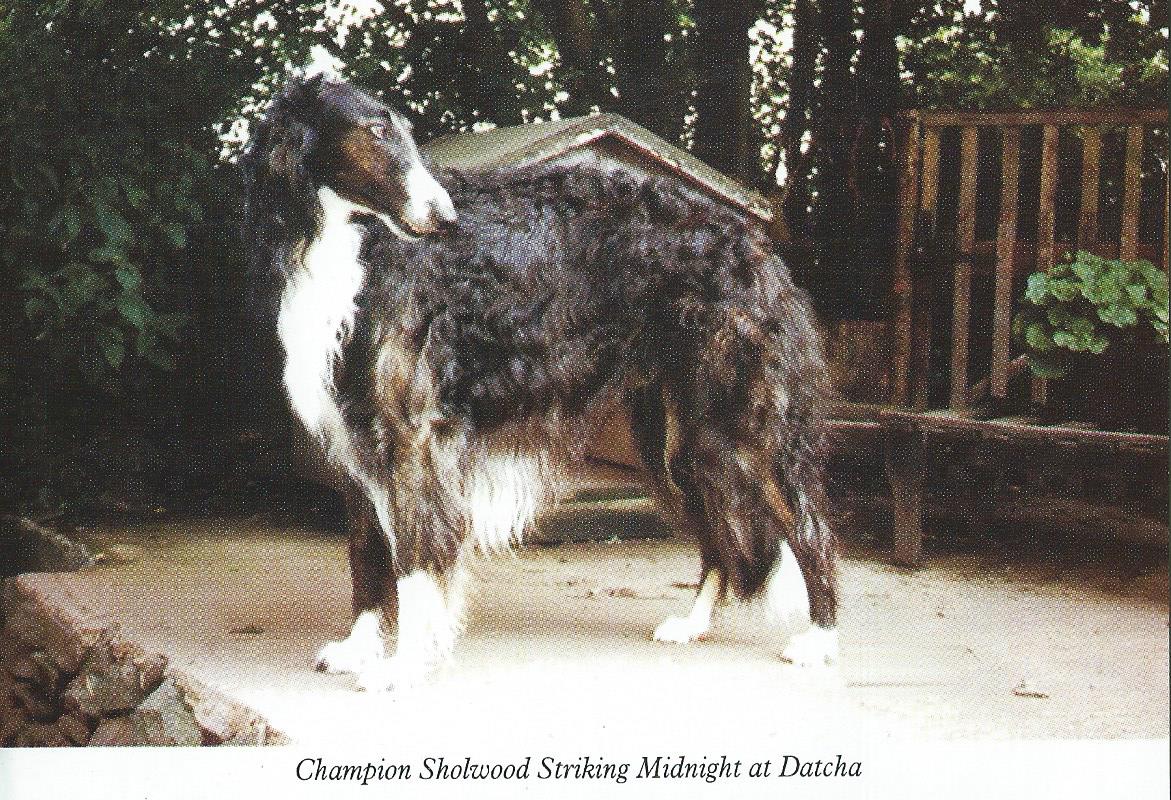 From the Datcha Kennels of Ingrid Knieschke (UK) who owned and campaigned Striking Midnight.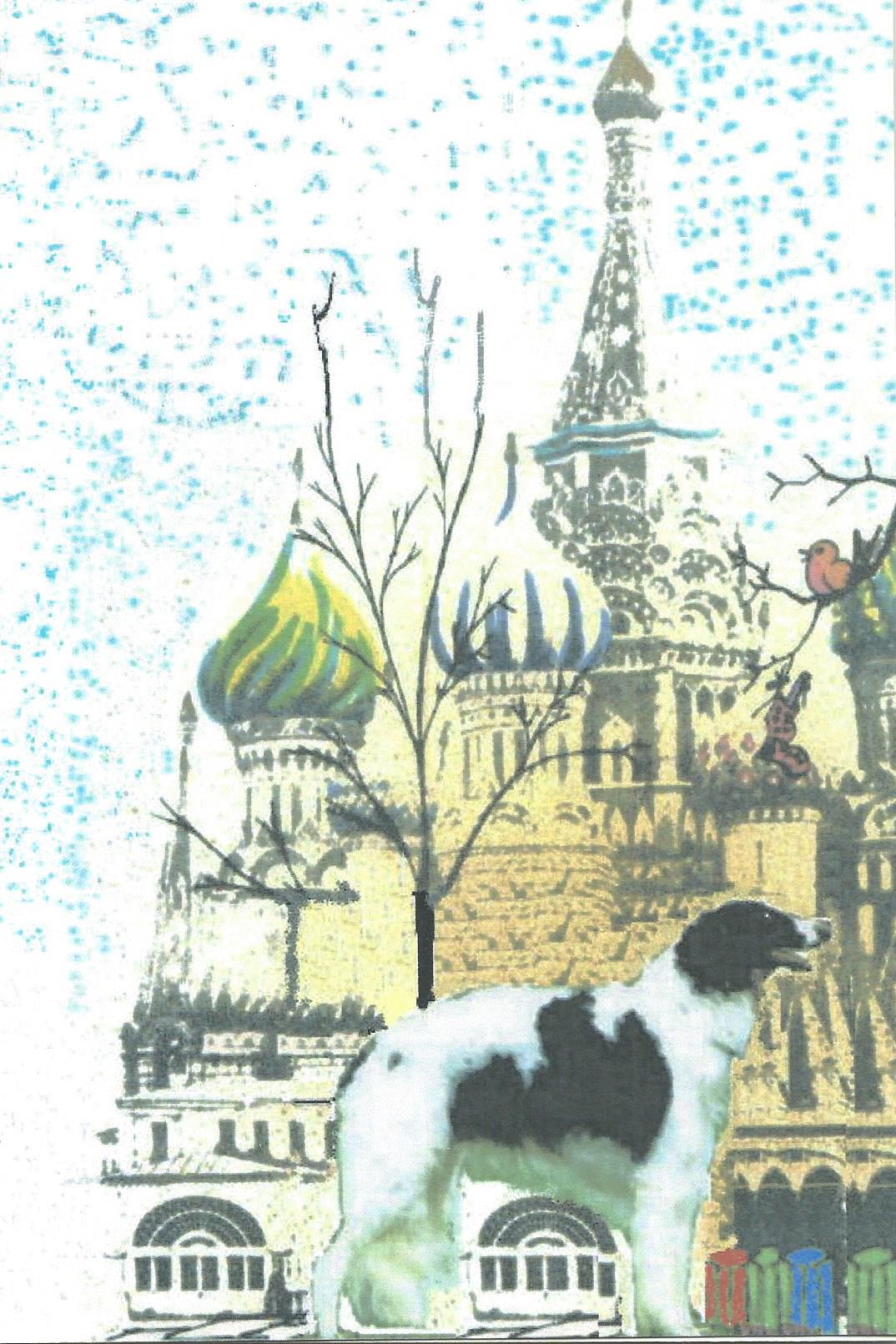 The 1999 Christmas card of Sue and Gary Peskett (Labinska) in the UK.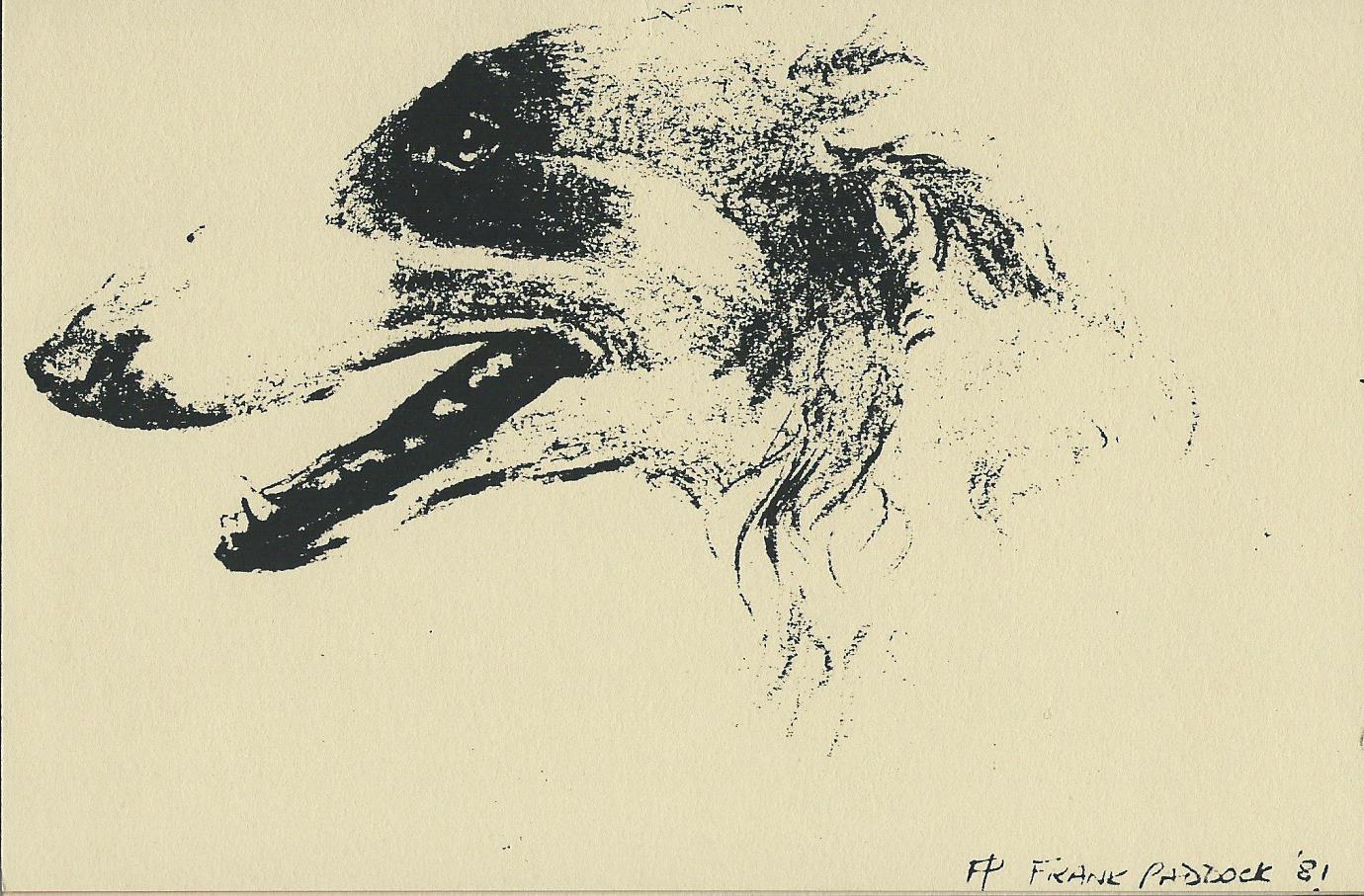 Mary Elizabeth Paddock's dog Dermerlay Danny Boy is featured on her 1991 card from a painting by her brother, Frank, ten years previously. Mary is now resident in France.