A Croxton Smith was a Member of the UK Kennel Club and a journalist. He published several books including "Tail Wagged" in 1931. The Borzoi was illustrated by a photograph of Ernest Guy's dog Booklaw: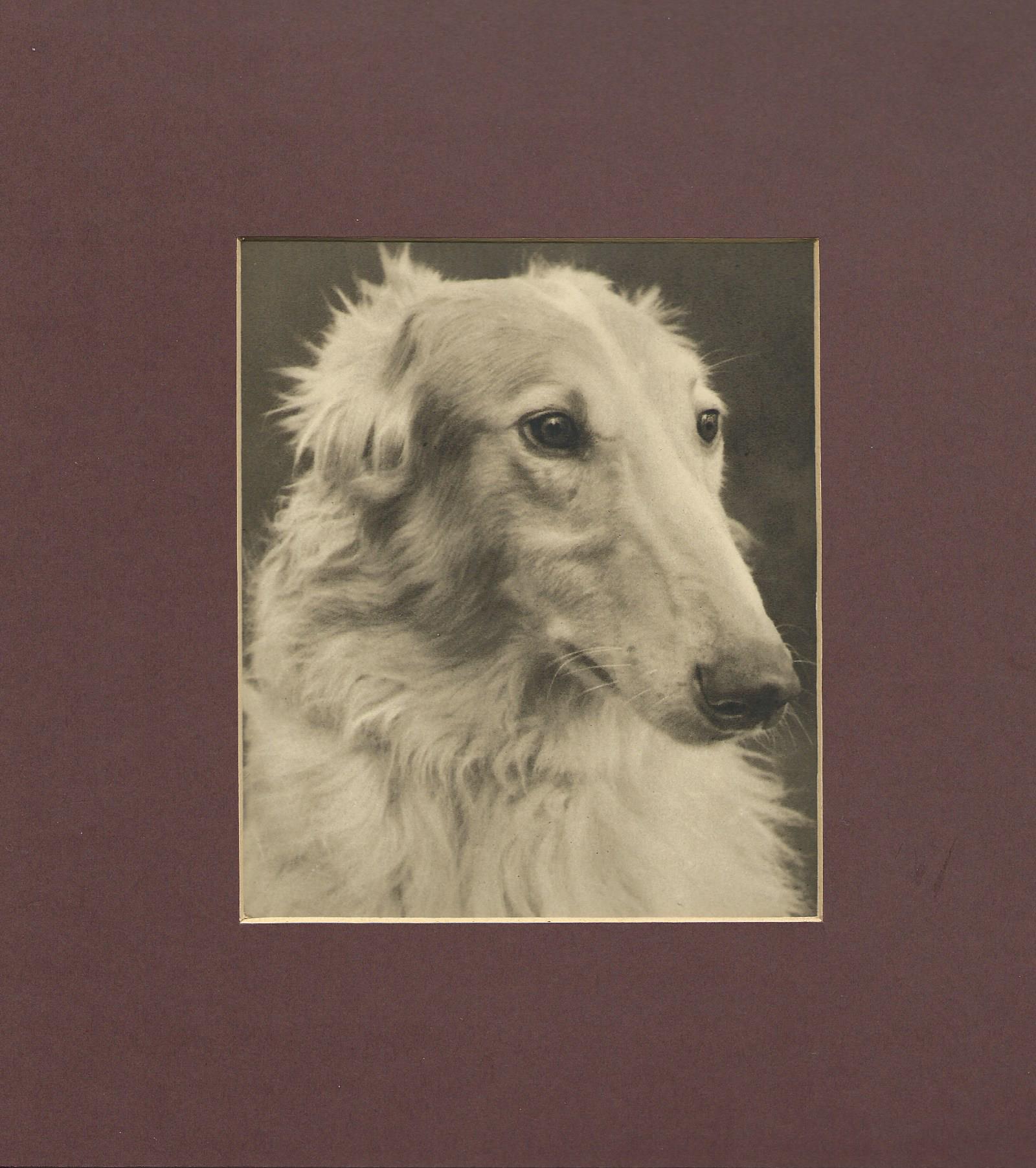 "                                                                     THE BORZOI
Here we have the wolfdog of the Czars and sporting nobles of pre-revolutionary Russia. Great kennels were kept and the hunting was conducted with fitting pomp and ceremony. The usual method was to station men round a wood, each of whom had two or three borzois in leash. As the quarry was drawn out of covert by hounds, the borzois closest to him were slipped, and if they were fast enough the wolf was seized by the ear, thrown to the ground and held until the arrival of the huntsmen. He is the tallest of the greyhound family, with the exception of Irish Wolfhounds, and he is built on most graceful lines. The body is long, nicely arched in the back; the ribs very deep; chest rather narrow; shoulders clean and sloping well back. The thighs are long and well developed; stifles and hocks well bent. The forelegs are clean and straight, having bone of fine quality, that is to say, it is flat. The head is unusually long and lean, and inclined to be Roman-nosed; the jaws very powerful; ears small and fine; dark eyes. The coat, long and silky, may be flat, wavy or curly."
I am publishing this article in The Borzoi Encyclopedia to encourage better understanding of the function of a Borzoi and its development as a breed. It is for all to enjoy reading but no part of my contributions to The Borzoi Encyclopedia may be copied, downloaded, printed or used in any way without my prior express written consent.