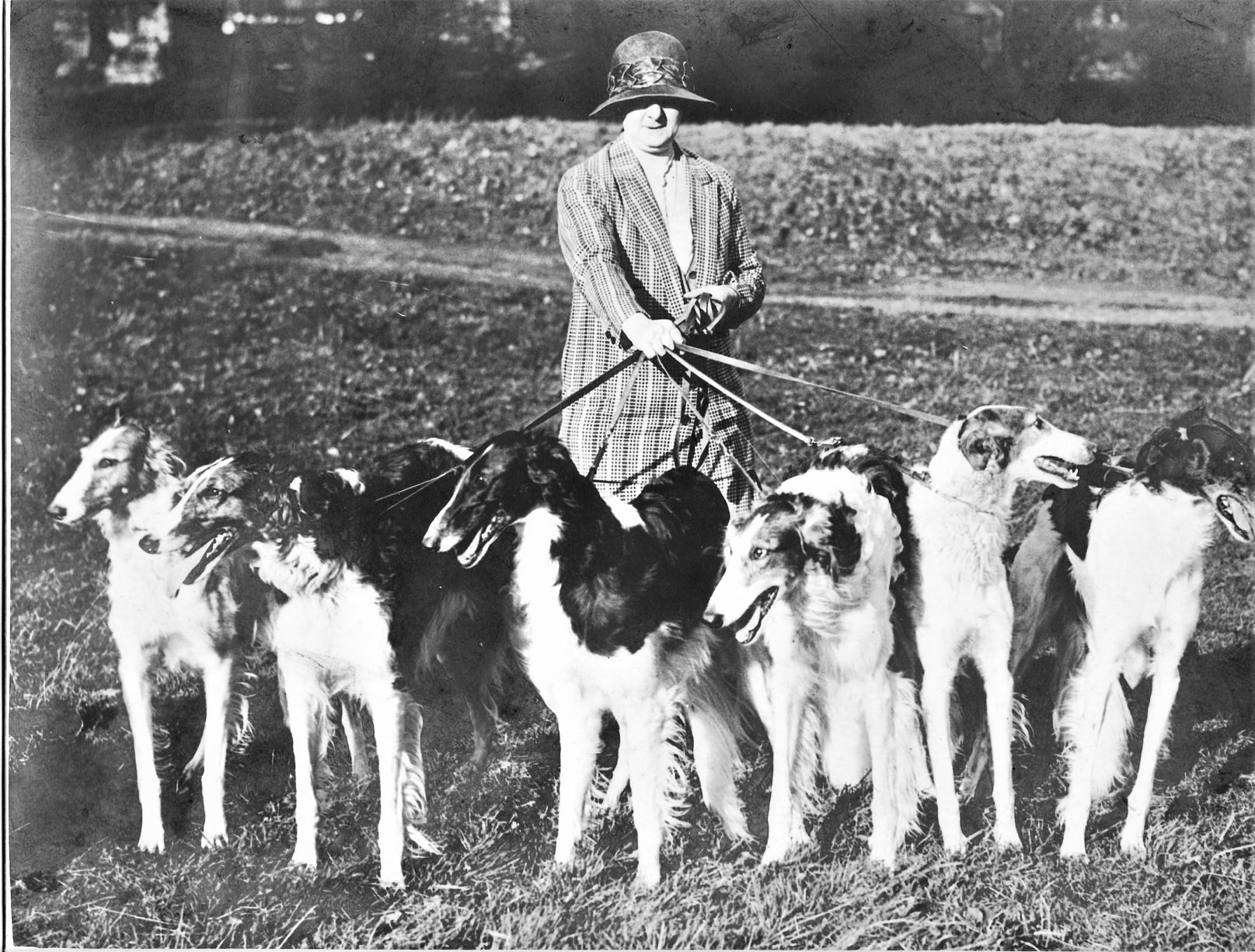 The kennel belongs to Mrs Erato Vlasto, the wife of the merchant, Anthony Alexander Vlasto. She was most often referred to as Mrs AA Vlasto, the wife of her husband.
Addlestone was an old Cottage in picturesque surroundings in Rivermeade.
To help Mrs Vlasto run the kennel was Frank Ross and an assistant. In the kennel there where about 30 dogs of four different breeds. Frank Ross was a great dog lover, just like Mrs Vlasto and he sayd that he much prefered the borzoi from the other breeds.
"If brought up well they are very gentle with children and perfect in the house, quite and  gracious and don't break things"!
Mrs Vlasto started her breeding with the best of material from Major Bormans Ramsden kennel.
From stock like Ramsden Radiant and Belle of Mayfair her breeding began and the kennel became one of the most influential in England and in the world. The breeding started in 1905 and lasted until the outbreak of the second WW.
There are more than 500 borzoi with the Addlestone kennelname in the studbook and dogs were sold to all parts of the world. Addlestone is without doubt a pillar in the history of the breed.
The daughter, Miss Elizabeth Vlasto, later Countess of Northesk also took an interest in the breed.  .